Get In Great Shape Today And Learn Incredible Self-Defense In Our Adult Martial Arts Classes
If you're looking for a great way to train and see total-body results, we've got the answer.
At Hero Academy, we're going beyond the boredom of a normal fitness routine, giving you an incredible way to stay active and learn new skills every week.
Our Adult Martial Arts Classes are great for men and women across Kansas City and we have two awesome programs to meet the needs of everyone in our community:
Adult Self-Defense (Hapkido, Judo, and Jujitsu)
and
Family Martial Arts
Find the class that works best for you or try them both today! Just fill out the short form on your screen to get started!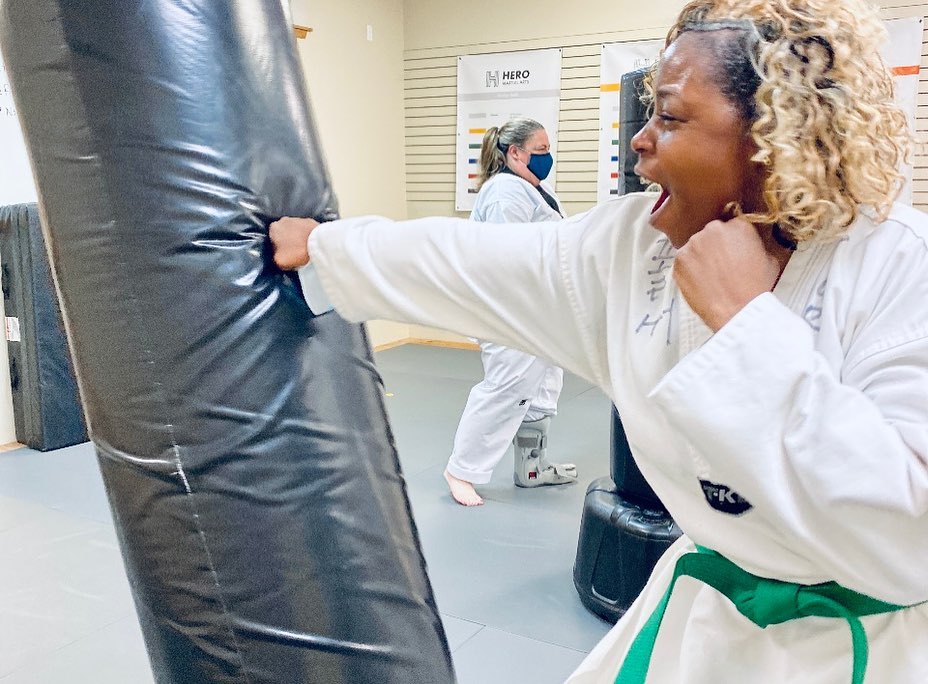 In Our Adult Martial Arts Classes, We're Helping Kansas City Master An Incredible Skill Set
At Hero Academy, we're blending the best aspects of traditional disciplines and modern-day training. Our Adult Martial Arts curriculum includes aspects of fitness, kickboxing, and self-defense.
From day one, you'll feel welcome and challenged with new moves every week. We are proud to train men and women of all experience levels and help everyone in our community take on the best blend of Hapkido, Judo, and JuJitsu.
Join us in Kansas City and take on:
Sustainable fat burn and muscle tone
Real-world self-defense skills
Improved cardiovascular health
A great sense of accomplishment
And Now You Can Train Alongside Your Loved Ones!
If self-defense just isn't your thing or you're looking for a slower pace and a fun environment, our Adult Martial Arts program is proud to feature family classes that are perfect for all ages and abilities.
This program gives you the chance to learn together and create new family memories for a lifetime. We're helping families across Kansas City stay active together and challenge each other with traditional martial arts training and some modern-day movements.
At Hero Academy, your family can take on:
High-energy fun
Total-body fitness
Improved situational awareness
Character development
Join Us Today For The Best Adult Martial Arts Classes In Kansas City!
Our Adult Martial Arts training is unlike anything you've ever experienced. We're helping men, women, and families across our community stay active, learn self-defense, and stay motivated week in and week out.
Come see us in Kansas City today! Just fill out the short form short on your screen or click on the button below to sign up or to learn more!