We're Offering Fun And Exciting Martial Arts Classes For Everyone In Kansas City!
Join us at Hero Academy for the best Martial Arts training in all of Kansas City. We are proud to offer exciting Kids and Adults classes that are great for all experience levels.
With us, you can combine the best aspects of fitness and self-defense and take on disciplines like: Japanese JuJitsu, Hapkido, Karate, Judo, Tai Chi, & Taekwondo. Our training is a great source of character development! Join us for: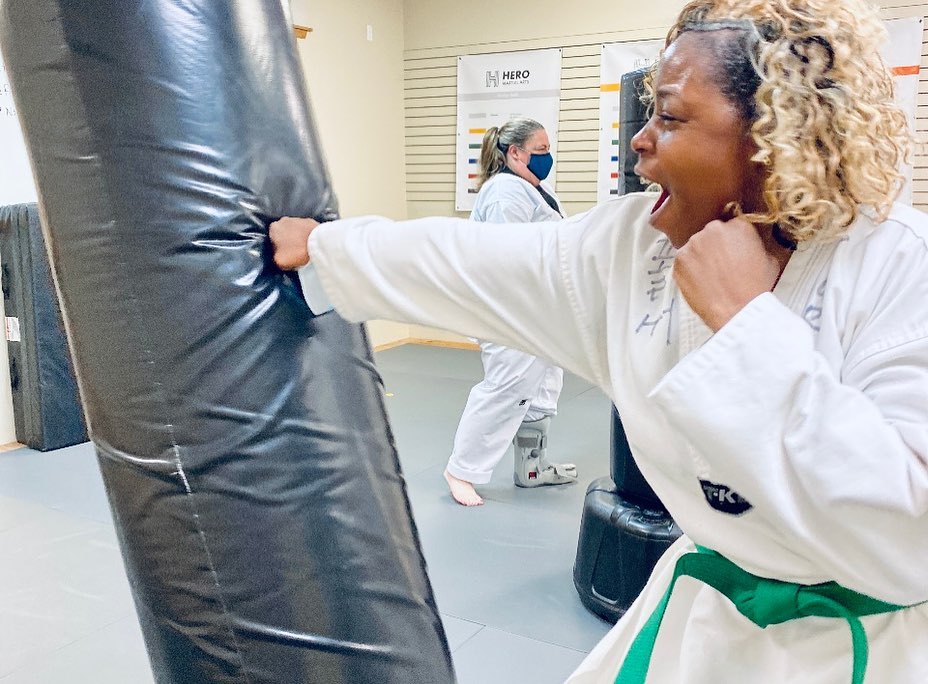 Just fill out the short form on your screen or click to button below to learn more or to get started today!

Why Is Our Martial Arts Program Right For You?
We aim to be the most comprehensive Martial Arts school in the area. That means training people of all backgrounds and abilities. Whether you're a complete beginner or an experienced athlete, we've got a class for you.
Our classes are led by Master Butler, a black belt who has been studying since 1978. Master Butler holds multiple martial arts degrees and is helping everyone in Kansas City stay active and build self-confidence - and we have tons of fun each and every day!
At Hero Academy, you can enjoy:
Professional instruction
Dedicated support
Cutting-edge facilities
Effective self-defense skills

PLUS, In Our Martial Arts System, You Can Combine Multiple Disciplines For Incredible Self-Defense Skills
Hapkido is a traditional Martial Art that has been adapted to include elements of a number of other disciplines. But you can quickly learn every aspect of this wide-ranging system with our Martial Arts Classes and the instruction of the skilled staff here at Hero Academy.
Whether you're a complete beginner or an experienced fighter, we have a system that can help you thrive!
Take your training to the next level with:
Powerful kicks and punches
Unbelievable speed and agility
Strong and steady locks
Explosive throws
The best ground grappling around
Join Us In Kansas City Today For The Best Martial Arts Classes Around!
Don't miss out on your chance to learn comprehensive martial arts skills and have a blast in the process. At Hero Academy, we're helping kids and adults improve their skills every single day.
Join us in Kansas City or learn more about everything we have to offer in our Martial Arts program. Just click the button below to get started today!